When Stephanie first experienced ambiguous grief she was struck by the lack of information on ambiguous grief – a grief suffered when your living loved one is no longer with you as they once were.
While ambiguous grief is not a widely explored topic what Stephanie has found beneficial can be found here. Some resources directly relate to ambiguous grief, while others are resources she has used to help her navigate this time in her life.
If you have any online resources you find beneficial,
---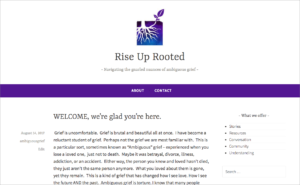 Read about Stephanie's personal experience dealing with ambiguous grief.
---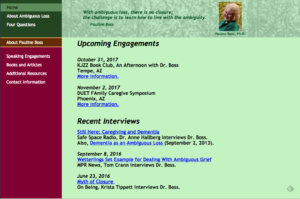 Dr. Pauline Boss is an educator and researcher who is widely recognized for her groundbreaking research on what is now known as the theory of ambiguous loss
---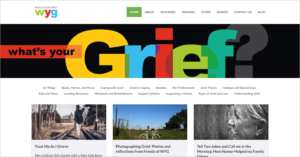 While more traditional grief in content, "What's Your Grief's mission is to promote grief education, exploration, and expression in both practical and creative ways."
---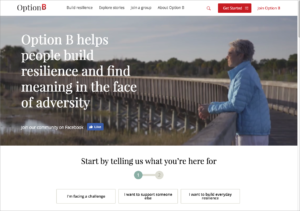 OptionB.Org is dedicated to helping you build resilience in the face of adversity—and giving you the tools to help your family, friends, and community build resilience too.
---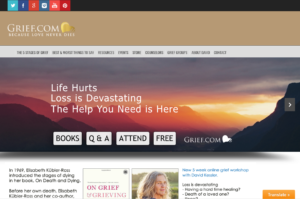 A source of information, resources and comfort dedicated to providing tools and support for those dealing with loss.
---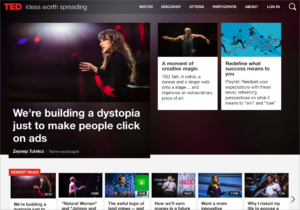 TED began in 1984 as a conference where Technology, Entertainment and Design converged, and today covers almost all topics — from science to business to global issues — in more than 100 languages.
---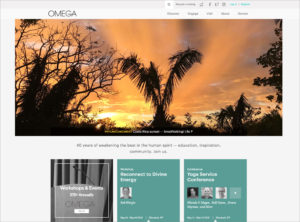 Helping people and organizations integrate personal growth and social change