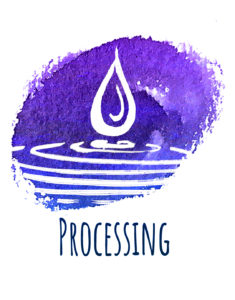 Processing your grief with the help of PROFESSIONALS can be incredibly helpful. There are a variety of methods, and a range of practitioners to help meet your needs.  If you're not sure where to start, ask a trusted friend for a referral or contact your insurance carrier.  If you aren't comfortable with, or don't feel a good fit with a therapist, keep looking until you do. This relationship is an important one, so finding the right match for you is imperative.
Talk therapy/Psychotherapy – Talk therapy is not just "talking about your problems"; it is also working toward solutions. Some therapy may involve homework, such as tracking your moods, writing about your thoughts, or participating in social activities that have caused anxiety in the past. You might be encouraged to look at things in a different way or learn new ways to react to events or people.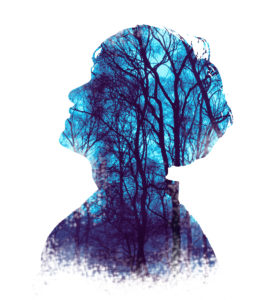 Experiential therapy – experiential therapy is a therapeutic approach that encourages patients to identify and address hidden or subconscious issues through activities such as role playing, guided imagery, the use of props, and a range of other active experiences.  Some helpful tools can be called upon to calm and collect when anxiety strikes, or other trauma triggers begin to encroach.
EMDR – Eye movement desensitization and reprocessing is a form of psychotherapy which uses eye movements or other forms of bilateral stimulation to assist clients in processing distressing memories and beliefs.  It is an evidence-based therapy used to help with the symptoms of Posttraumatic Stress Disorder (PTSD).  It sounds too basic to have any real benefit, right? Try it, and then decide (and don't be surprised to find yourself wanting additional sessions).
In addition to professional help, identify a trusted friend or family member (someone you've already qualified to be in your "circle" during this time).  There will likely be many days that you aren't scheduled for a professional appointment, and having a KEY PERSON to contact is vital.  Share what you're feeling, express your confusion, identify "dots" you've connected, or just ask them to listen so you can put words to your grief. Sometimes you may need them for 5 minutes, other times an hour or more.  A really good KEY PERSON will also offer you insight and feedback, they'll remind you of who you are and will be strong enough to tell you what you DON'T want to hear, but need.  
Lastly, WRITE.  Whether it's on a computer, in a beautiful leather bound journal, on the back of a napkin, or the "notes" section of your phone. Expressing your thoughts into words proves to be a magical form of processing. You aren't writing a book here, so it doesn't have to be "print ready".  You're moving your confused, hot energy out of your body and onto something (NOT SOMEONE) else.  If you can't form sentences through your tears, or if remembering is just too painful on a particular day, consider writing a few adjectives simply to describe how you're feeling. Then, come back at a different time of the day to write some more descriptors.  Eventually, you'll be able to form coherent sentences – just keep writing!