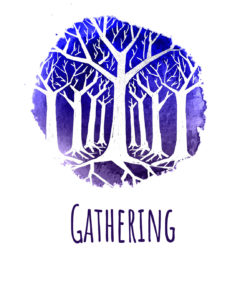 Grieving alone is HARD. Not to mention, unhealthy. Isolating from the world, compartmentalizing, or denying grief just doesn't work. Eventually, it will come out sideways, often in even more brutally, painful ways.
As you begin to recognize that you're grieving, the first and perhaps most important tool you will need, is YOUR PEOPLE. You're embarking on what many refer to as the "dark night of the soul". You're going into The Swamp, The Abyss, The Upside Down, whatever you may name this destabilizing and often unfamiliar space, having YOUR PEOPLE around you is vital. These people can provide a lifeline to remind you WHO YOU ARE, and what you are capable of. Not everyone is equipped to walk this with you, so don't feel obligated to "invite" just anyone – this isn't an Open House! So just like Mama always said, CHOOSE YOUR FRIENDS WISELY.
Here are a few tips to identify WHO you need in your circle:
You will need to select people you can trust with your inner most heartaches, your fears, your hopes. These are the people you can lean on, but who won't let you lean FOREVER, rather will let you lean, and then help you find your legs, so you can stand on your own once more. I call this circle my "Small Council". Grieving is dark, lonely, and even scary at times, so arming yourself with YOUR PEOPLE is a vital action step to take immediately. START OUT BY WRITING DOWN THE NAMES OF THOSE YOU CONSIDER "YOUR PEOPLE".
It may help if you think of this like you are appointing a Board of Directors for your life during this difficult time. Consider the strengths of the people you listed. Next to each of their names, write down what you see as their primary strength. (EXAMPLE: Tara – Non-judgmental, good listener) Next to their name, on a scale of 1-10, how much do you TRUST them with your story? (Example: Tara – 10). Then cross off the names of anyone who you trust at a 7 or under. This is a space for real trust. 8 and up only make the cut.
Cross of the names of anyone who gossips or judges others. There's no time for that here.
Look at who is left. Do you see what you need? For many it's someone who could act an advocate, and a sounding board. Someone who can you entrust with your grief, who will listen and guide without an agenda, and without judgement. Someone you feel truly SEES you. Maybe it's someone who will join you as a prayer partner or an exercise buddy. It may or may not include professionals, like your therapist. They may live right next door, or thousands of miles away. They may be an old friend or someone newer to your life. Regardless of their proximity to you or the length of your relationship, select your Circle wisely, discerningly.
Formalize it. Ask them to support you in this way and thank them often for doing so. You won't always be in the center of the circle, needing support from YOUR PEOPLE. When your grief has eased and you recognize a friend in need, join THEIR circle of support.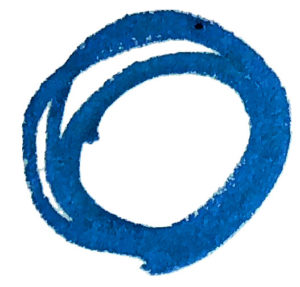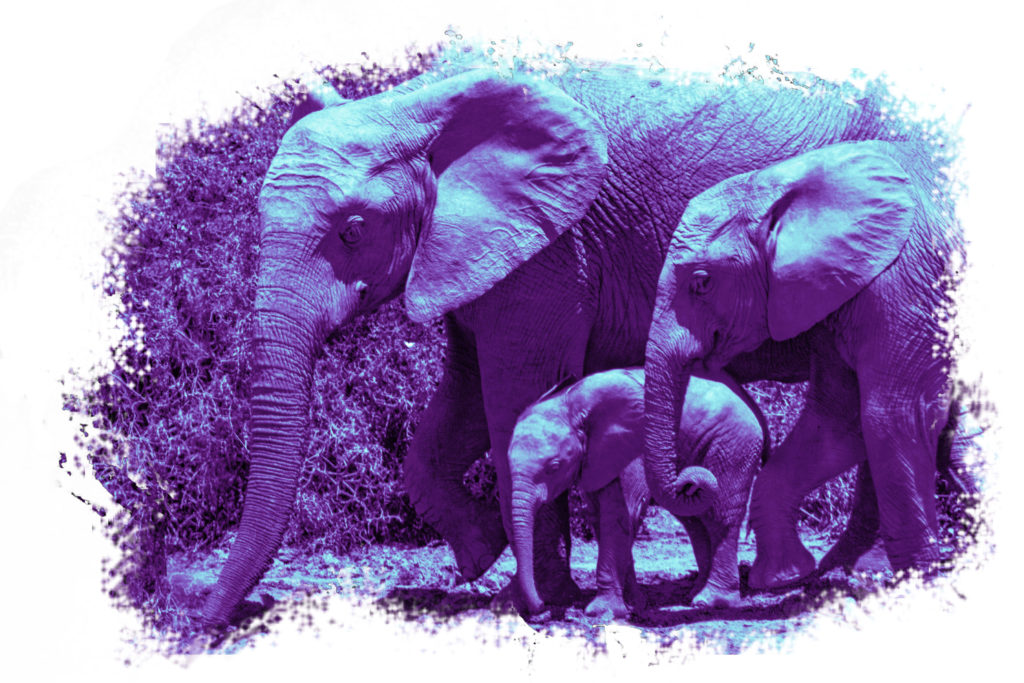 Female elephants teach us this so beautifully, and Author Jen Hatmaker shared it so poignantly in a Facebook post in 2017.  
Check it out here or read below: https://www.facebook.com/jenhatmaker/posts/elephants
A few months ago, my girl Nichole Nordeman sent me a picture and a story.
It's about female elephants. You know, as all good stories begin. See, in the wild, when a mama elephant is giving birth, all the other female elephants in the herd back around her information. They close ranks so that the delivering mama cannot even be seen in the middle. They stomp and kick up dirt and soil to throw attackers off the scent and basically act like a pack of badasses.
They surround the mama and incoming baby in protection, sending a clear signal to predators that if they want to attack their friend while she is vulnerable, they'll have to get through 40 tons of female aggression first.
When the baby elephant is delivered, the sister elephants do two things: they kick sand or dirt over the newborn to protect its fragile skin from the sun, and then they all start trumpeting, a female celebration of new life, of sisterhood, of something beautiful being born in a harsh, wild world despite enemies and attackers and predators and odds. Scientists tell us this: They normally take this formation in only two cases – under attack by predators like lions, or during the birth of a new elephant.
This is what we do, girls. When our sisters are vulnerable, when they are giving birth to new life, new ideas, new ministries, new spaces, when they are under attack, when they need their people to surround them so they can create, deliver, heal, recover…we get in formation. We close ranks and literally have each others' backs. You want to mess with our sis? Come through us first. Good luck.
And when delivery comes, when new life makes its entrance, when healing finally begins, when the night has passed and our sister is ready to rise back up, we sound our trumpets because we saw it through together. We celebrate! We cheer! We raise our glasses and give thanks.
I have this picture saved in three different places and in a frame. (I also have an elephant ring given to me and my girlfriends from Tara Porter Livesay – it tells me: never alone.) Maybe you need this too. If you are closing ranks around a vulnerable sister, or if your girls have you surrounded while you are tender, this is how we do it.
There is no community like a community of women.