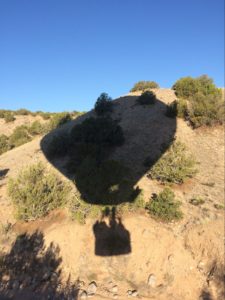 Dana's Truth, as told from her newly found functional adult
I can close my eyes and remember…
It is midnight on Friday, October 31, 2014. Halloween is done now, thank goodness. Earlier in the evening my husband, Chris and I argued. My middle son, Matt, did not want to put his costume back on after having worn it during the day at his preschool parade. Out of frustration, I attempt a bribe of chocolate to get him to put it back on so he could go trick or treating with his father. Chris angrily shames me in front of all three kids, saying it is a poor way to parent.
Then lying in bed, he points out many of my short- comings and tells me he is worn down. I feel so small but also so angry inside. Caring for two year old Matt and solely taking care of little baby Julien who was barely sleeping is so overwhelming. My daughter Lisa, from my first marriage, is still coming to terms at 12 that she had yet another sibling after being an only child for the first ten years of her life. I am bone tired and shocked by his comments- completely rendered speechless. I also feel guilt for not being a better wife, for not making sure the laundry was always done or the kitchen was spotless, and for spending a little more money than I promised to stick to our family budget.
Sweet four month old Julian wakes a couple hours later wanting to be nursed. I happen to grab Chris' iPhone since mine seems to be missing in my sleep blurred field of vision. As soon as I open the internet browser, I realize that there is a nude photo of a woman, and I am jolted with surprise and shock. Thinking it was a porn site, I am brimming with irritation and hurt. In the process of closing the browser page… I actually read what it says on the screen. Houston's Hot Escorts. Some voice deep within me prompts me to hit the back button on the browser until I come to the log on screen. Chris has a user name for this site that is a name play on his profession. I feel the whole world around me blink and slide into its side.
I wake up my Chris frantically from a dead sleep once my son is back to sleep. I immediately confront him and ask if he has contacted the escort. I beg to know if all of the problems that he says he has with me mentioned earlier in the evening are being solved with paying for prostitutes. He denies actually contacting any of them. He makes excuses that he wants to look at "real porn" but has not and would never go through with contacting anyone.
I go into frantic policewoman mode. I start to weigh everything Chris says and consider the fact that he might not be the man I "know" and love. My husband suddenly tells me a couple days later that he has to go to his old college town 30 miles away for a business meeting.
Something about the details seemed fishy and don't add up. I am listening to my gut.
After some back and forth between us I let him know that I am beginning to wonder if he is cheating on me, he makes a very crude denial and my stomach sinks. I wake up the next morning and decide I have to check our cell phone records.
Chris knows that I am doing it because I have to email him to get the "secret question answer" he had put on the account. Why?? I stop before I open the records. I know this could change my life in a matter of minutes. I calm myself by saying over and over – this is Chris, he loves me.
A gunshot of shock blasts through my brain. There it is, beginning about 6 weeks prior, a strange number that was called multiple times a day at least 3 or 4 days a week. I call the number and it goes to a woman's voicemail. I call my Chris – he goes into damage control mode. Lie after lie trying to say it is someone that he has been commiserating about how unhappy he is in his marriage …just an innocent friend that is dissatisfied with her relationship too. I feel slapped in the face by him saying that he is unhappy with our relationship. Denial is starting to fade – reality is roughly and cruelling pulling it away.
After I repeatedly called the "friends" number, I finally speak with her directly. What Chris has told me does not add up with what little she says before she desperately gets me off the phone saying she has to go back to work.
Horrible weeks unfold like a never ending nightmare. I feel numb, frightened, and so alone.
He settles for telling me that he connected with her on a sugar baby website and only once met her for a five hour lunch, talking endlessly and other than kissing her, he has not betrayed me. I scream a like a wounded animal that I want a divorce.
Somehow I feel worse than I had when my first marriage ended. My ex-husband the ever perianal alcoholic and drug addict. I feel worse in some ways than when my loving, emotionally available father died from cancer when I was 12, leaving me with my cold, withdrawn mother.
Both of those events were black and white, though painful and terrible, I understood on some level what was happening. I was not adrift in a hazy nothing place like I was now. My husband attempts to lay the blame of him contacting other women for "emotional support" and looking at illicit sexual sites at my feet. I am falling through endless pain for not only for having to process that he has rejected me, but according to him – I am also solely responsible for his actions in the first place. It all comes down swiftly like a heavy blanket, smothering me one minute and then in the next tearing into me like an unyielding blade.
Months of cycling emotions exhaust us both. I go between trying to do anything to please my husband, make him love me again and hating him…screaming and cursing at him. Punching him in the face twice when I realize that he had been contacting other women for years and having sex with them for money. I never used my fist to hit another living creature before, but I now draw blood. The list includes straight up prostitutes and women he met through ads on Craigslist, Back Page, and Seeking Arrangements as well as women that gave him massages with "happy endings" for money. I go like an uneasy ghost of myself, wandering into a lab for STD testing. Afterward reality slams into me again and I fall to my knees praying that I do not have HIV. Praying that I have not passed it on to my breastfeeding baby and brief sweet relief when the results show that I have no diseases.
Then the slow realization that my husband likely has a sex addiction as I read more and more online – women whose stories sound so eerily familiar. I take all the responsibility that he has tried to lay on me for causing his acting out behavior and lay it down at his feet – where it rightfully belongs. I have to pick up and carry the load that is mine to bear, but I cannot and will not carry his share too. I begin this unfolding journey…
I am working with a Certified Sex Addict Therapist (CSAT) to help me process my reality. Chris found one too. The next year flies by – I start attending 12 step meetings for partners of sex addicts. I slowly become part of a strong tribe of women that validate me, lift me up, and laugh and cry with me as I am held in their warm embrace. I am no longer alone.
I am healing my past. I am coming to terms with what is underneath the hidden trapdoor that lead me to pick addicts as partners and feel trapped in the world of addiction. I am working the 12 steps.
Two different workshops in Arizona help me process my trauma from childhood and the grief and pain of being married to a sex addict. There I find and add another tribe of women to my heart. Women that have stories different that mine but in the end are all the same. Loving someone who has not died but instead has an addiction that cannot be spoke of to friends, family and coworkers. It is like losing everything that is normalcy and having to pretend that grief is not a constant shadow hovering overhead.
I am taking each day at a time. I am not sure about the odds on my marriage lasting into the future. I try to not live in fear and resentment. Eye movement desensitization and reprocessing (EMDR) is helping me to heal my trauma – from my childhood and from my relationships with addict partners. My triggers are less, my patience with myself and others is increasing, and I have hope for a new beginning for me. I love myself more – heck I like myself more too. I read so many books to help me accept my perfect imperfection and learn how to be a functional adult for the first time in 44 years. I embrace Brene Brown and Pia Melody. I attend biweekly couple's therapy sessions with Chris. Step 8 of the 12 steps is before me now.
Step 8: Made a list of all persons we had harmed, and became willing to make amends to them all. (The Big Book of Alcoholics Anonymous)
The first and number one person on my list is me. I have harmed myself by not listening to my intuition and trying to control everything around me when life gets hard.
If I could go back to Halloween 2014 and whisper in my ear….I would tell myself – "don't worry Dana, this journey will lead you to a place where you again believe in God (something that I know you lost when your dad died) and you will discover a greater way to experience life. In the 12 step programs you will find a place that you now call home. Life is scary sometimes but you don't have to do it alone. You can let go of fear and place your serenity in a loving Higher Power, a tribe of sisters that have been affected by sex addiction and amazing therapists that are helping you to heal that 12 year old lost girl." I would tell Dana she is and was never alone. That she will go soon with a dear friend to Santa Fe and go up into a hot air balloon and leave her fear of heights on the ground. And that she can soar, working THROUGH ambiguous grief. Not ignoring it, but understanding it, and finding her way to the other side!!!